Alex Walton is a founding member of The Tribe Theatre Co. here in NYC. Favorite credits include Henry in Next to Normal (Fulton Theatre), Tom in The Loyalist (Goocher Films) and Trevor on CBS' As The World Turns. You can also find him still playing ball on the Central Park fields. Much love to his amazing family and endless thanks to Albert for pouring his heart and soul into this project and letting him tag along for the ride.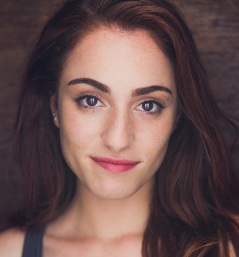 Simone Policano as "Natalie"
Simone Policano can currently be seen Off-Broadway in THE PLAY THAT GOES WRONG at New World Stages. She most recently starred in the independent features Auggie, opposite Richard Kind and Susan Blackwell, and This Is Our Home, which both premiered at Cinequest 2019. Her work has been seen at the Tribeca Film Festival, on Comedy Central, IFC and The New Yorker. She has performed at the 24 Hour Plays: Nationals, The Tank, and in the NYC Fringe Festival. Yale '16.
Albert Dabah as "Eli,"
Writer/Director
Albert Dabah has been in the video production business for 40 years, owning and operating Simba Productions in New York City. Albert oversees the company's production of documentaries, training videos, promos, music videos, and commercials, spearheading the creative meetings and brainstorming sessions integral to Simba's success. Albert's background is in psychology, theater, and film. In his early twenties, he worked as a psychotherapist with adults and teenagers, individually and in groups. His theater and film background, which include acting in off-Broadway theater productions, one-act-plays, and several film roles, lead him into the world of video production. He's had the opportunity to work with notable directors and actors, including Martin Scorsese, Ron Howard, Ridley Scott, Meryl Streep, John Travolta, Diane Keaton, and Tom Cruise. His years of experience in New York City video production have provided him a wealth of knowledge and industry know-how, which he uses to guide a team of talented and energetic writers, producers, cinematographers, sound technicians, and editors.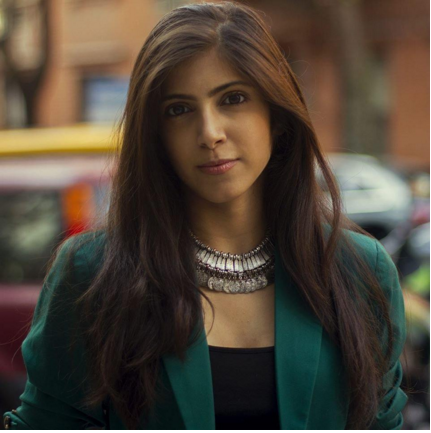 Rabia Sultana is a British Archaeologist turned Filmmaker. Born and raised in London, she acted on stage throughout her teen years, at the renowned Stratford Theatre and Stratford Circus, before pursuing her BA in Archaeology at the University of Sheffield, UK. She realized how much she loved being behind the camera on a Roman Archaeological Excavation in Sanisera, Menorca, when she began filming the finds on the site and interviewing specialists. Pursuing filmmaking began as a way to merge her interest in media and storytelling.
Rabia believes that visual media is one of the most powerful tools we have to entertain, teach and use as a platform to explore social issues, and everyday extraordinary lives. She is interested in both narrative and documentary films.
Rabia is an award winning director/producer, with her directorial debut 'Rosetta's Blues' screening at the Cannes Court Metrage, LA Femme International Film Festival, UK Screen One Film Festival amongst others internationally. She currently directs for Brooklyn-based Production Company, Scordio Production while working heavily within Production as a Producer and Assistant Director on a range of acclaimed projects, varying from feature films and documentaries to short film and commercials.
Aidan Pierce Brennan as "Young David"
Aidan Pierce Brennan: It has been such an honor to be a part of this beautifully written and directed true story. Connecting with and playing the complicated role of Young David has been such an incredible inspiration and journey. His dream and passion for playing baseball perseveres while facing the obstacles of mental illness, suicide, and being part of a strict and observant religious family and community. I couldn't have done it without the endless support of my team at Lauren Singer Talent, Innovative Artists, the unbelievably talented Extra Innings Cast and Crew, and my Mom, Dad and brother, Colin!
Robert Ramos is a New York based actor/playwright originally from Miami, FL. Recent NY theatre credits include: a staged reading of 'Oh Dad, Poor Dad' directed by Frank Langella (Roundabout Theatre), The Motherf*cker with the Hat by Stephen Adly Guirgis (Gloria Maddox Theatre), Contigo by Paola Lazaro Munoz (Signature Theatre). Film/TV: 'Deception' (ABC), Orange is the New Black (Netflix), The Blacklist (NBC). His new play, 'ALPHA66', has been workshopped at T. Schreiber Studios as well as Theatre For the New City. Robby is a proud member of INTAR Theatre's Unit52.
Erika Longo can be seen in All the King's Horses, Mother's Day, Three Sisters,The Alice of Ward 13. TV/film: "Extra Innings," "Unbreakable Kimmy Schmidt," "Six Degrees of Murder." Erika has studied at the T. Schrieber Studio, and with Pamela Scott, Anthony Abeson, Page Clements, and Karen Giordano.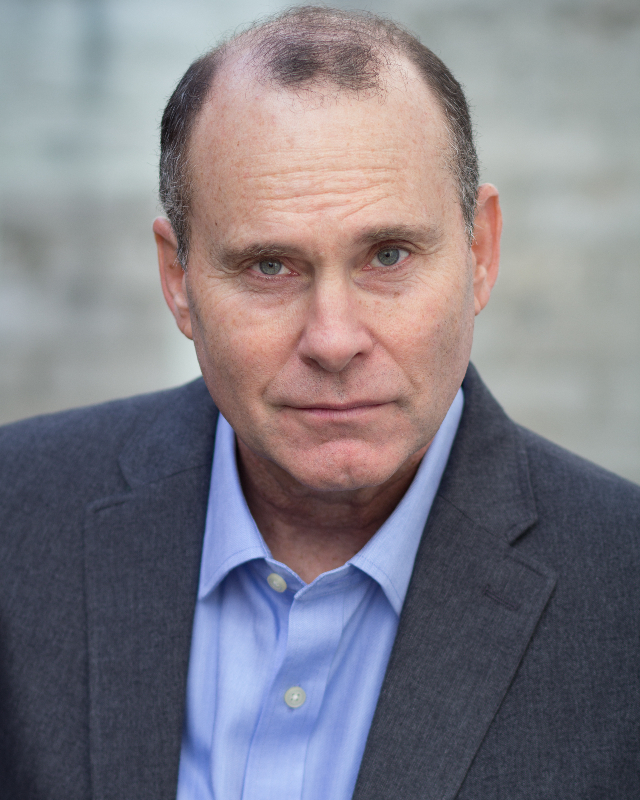 Brian Drillinger,
Co-Director
Brian Drillinger produced and stars in the feature films: The Bandit Hound, Hello Herman Hollywood Film Festival 2012, Monaco Film Festival 2013 winner "Award for Social Relevance" and How to Go Out on a Date in Queens for which he won "Best Supporting Actor" LA Indie Awards 2006. He produced the short film Dos Corazones winner "Audience Favorite" Malibu Film Festival. In LA he produced Four-Thought and The Rose Tattoo at the Hudson Theatre, Scene Bites at the Tiffany Theatre and the workshop production of How To Go Out On A Date In Queens directed by Larry Moss.
Brian graduated with honors from the SUNY Purchase Acting Conservatory program. He played Stanley on Broadway and in the film version of Neil Simon's Brighton Beach Memoirs and the National tour of Broadway Bound. The Substance Of Fire at the Old Globe in San Diego, the original production of the Pulitzer Prize winning play Wit at the South Coast Repertory, the Seattle Repertory and the Alley Theatre in Houston, also at SCR Death Of A Salesman and Boundary Waters, The Real Thing at T. Schreiber Studio and An Enemy of the People for the Bristol Riverside Theatre. Brian starred opposite Sally Kirkland, in the indie feature Starry Night, and Janeane Garafalo in I Shot A Man In Vegas.
Mara Kassin is a NY-based actress and producer. You can currently see her on the film festival circuit in LADIES LOUNGE and EXTRA INNINGS. She co-produced Shawn Christensen's CURFEW, which won an Academy Award for Best Live Action Short. Mara starred in and co-produced, GRANDMA'S NOT A TOASTER, which premiered at the Tribeca Film Festival. She co-starred, wrote & produced her directorial debut, NOW OR LATER, which screened at dozens of film festivals last year. Recent film credits include CUL DE SAC, BEFORE I DISAPPEAR, ROOTZ and TINY THINGS. Recent theatre credits include works by Elizabeth Irwin, Halley Feiffer, Heidi Schreck, Anna Ziegler, Erica Saleh, and Caroline McGraw. Member of SAG-AFTRA & AEA. www.marakassin.com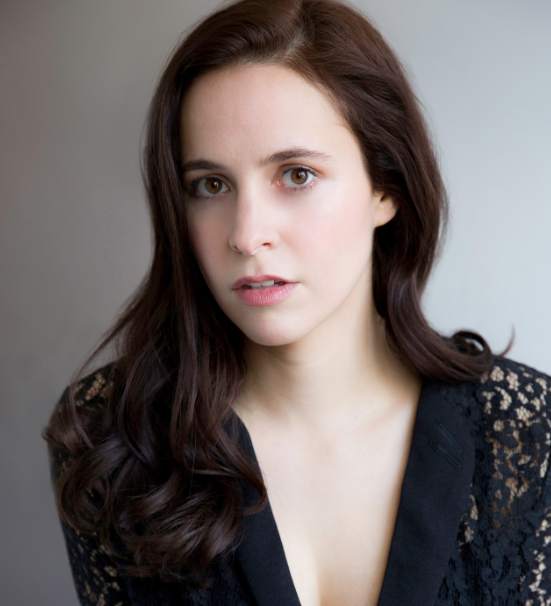 Natasha Coppola-Shalom as "Rita"
Natasha Coppola-Shalom is best known for playing Bella in the award winning film, 'Gli Zii.' She appears in the feature film 'What Happened Last Night,' and stars as Maddie Merritt in 'Underachievers.' She was selected to be a part of the Talent Corner at the 69th Cannes Festival. Natasha trained at the prestigious Bristol Old Vic Theatre School, and then received her BA (honors) Acting from London's Royal Central School of Speech and Drama. You can watch her as DeeDee in the Amazon series 'New Dogs, Old Tricks.'
Jolene Mendes is a producer from Trinidad and Tobago who moved to New York City in 2014 to study producing. Since then she has produced a variety of projects. Some of which were music videos for artists such as Grammy Award Winner Miri Ben-Ari, commercials for world renowned film school New York Film Academy, short films which picked up awards at a variety of acclaimed film festivals; and has recently gotten into the world of feature films. Jolene believes that film is one of the most powerful ways to make a difference and continues to produce films that have the potential to inspire.
Jolene works as a Line Producer at Mtown Films and is currently working on the horror feature film called 'The Groundskeeper', set to begin principle photography in November, 2017.
Luigi Benvisto,
Director of Photography
Luigi Benvisto was born in Varese, Italy. At the age of 25 he received a scholarship from Bernardo Bertolucci to study cinema in the United States. He was nominated for Best Cinematography at the Boston Film Festival in 2012 and the movie "Cloud Kumo" won the Student Academy Award in 2016. He worked on several movies nominated at the most prestigious festivals in the world such as Cannes, TriBeCa, Sundance and David of Donatello. Luigi is a member of the International Cinematographers Guild IATSE Local 600, the A.I.C. (Association of Italian Cinematographers) and IMAGO (European Federation of Cinematographers).
Geraldine Singer as "Ester"
Geraldine Singer, a native of New Orleans, attended Tulane University (B.A., Theatre) and the MFA Acting Program at Temple University. After moving to NY, she spent many years working in regional theatres (Utah Shakespeare Festival, Philadelphia Drama Guild, New Jersey Shakespeare Festival, others) and worked with the Beacon Project in New York. After moving to Los Angeles, she began working in episodic television (House, Desperate Housewives, The Practice, NYPD Blue, Six Feet Under, and more). Hurricane Katrina brought her back to Louisiana in 2005, to care for her mother. After her mother passed away, she discovered that the film industry was exploding in Louisiana. Since then, she has appeared in more than 30 film and TV projects including American Horror Story, NCIS: NO, Green Book, Mudbound, 21 Jump Street and Get Out. She can be seen in 5 episodes of the upcoming TV series, Tell Me Your Secrets, as the mysterious Caterina Keep and in HBO's Watchmen. Thank you, Albert. Love you, Robert.
Victoria Ric is a Bolivian actress based in New York City. She started her acting career in Barcelona, Spain. 15 years ago in the Nancy Tuñón-Jordi Olivé Studio. She continued her education with teachers like Nickolay Mijailovich Kirichenko, from the Kupala Theatre in Minsk amongst other great names. Back in Bolivia she explored different contemporary dance techniques, writing poetry and combining them with her acting background in order to explore new expression languages while she kept working in films and theater. Over the last 2 years, she works and lives in New York City. Her last film shot in January 2019 was "Waiting in the Lake" from Bolivian Director Okie Cardenas, where she shared credits with the greatest actors in her country. Since arriving in New York, she has been part of various casts of independent movies and theater plays. The last play was "The Whale and the Dog Star" written by Ben Holbrook, with the Fundamental Theater Company. "Extra Innings was the first film I was cast in NY, and for that I will be forever grateful to Albert and his wonderful team."
Juliet Lamond,
Associate Producer
Juliet Lamond is a graduate of New York University's Film and TV school. She has been writing and producing short films for four years. She wrote and directed short film "Baby Cakes" which was previewed at the Lovecraft Film Festival and was an official selection at the Mediterranean Film Festival in 2016.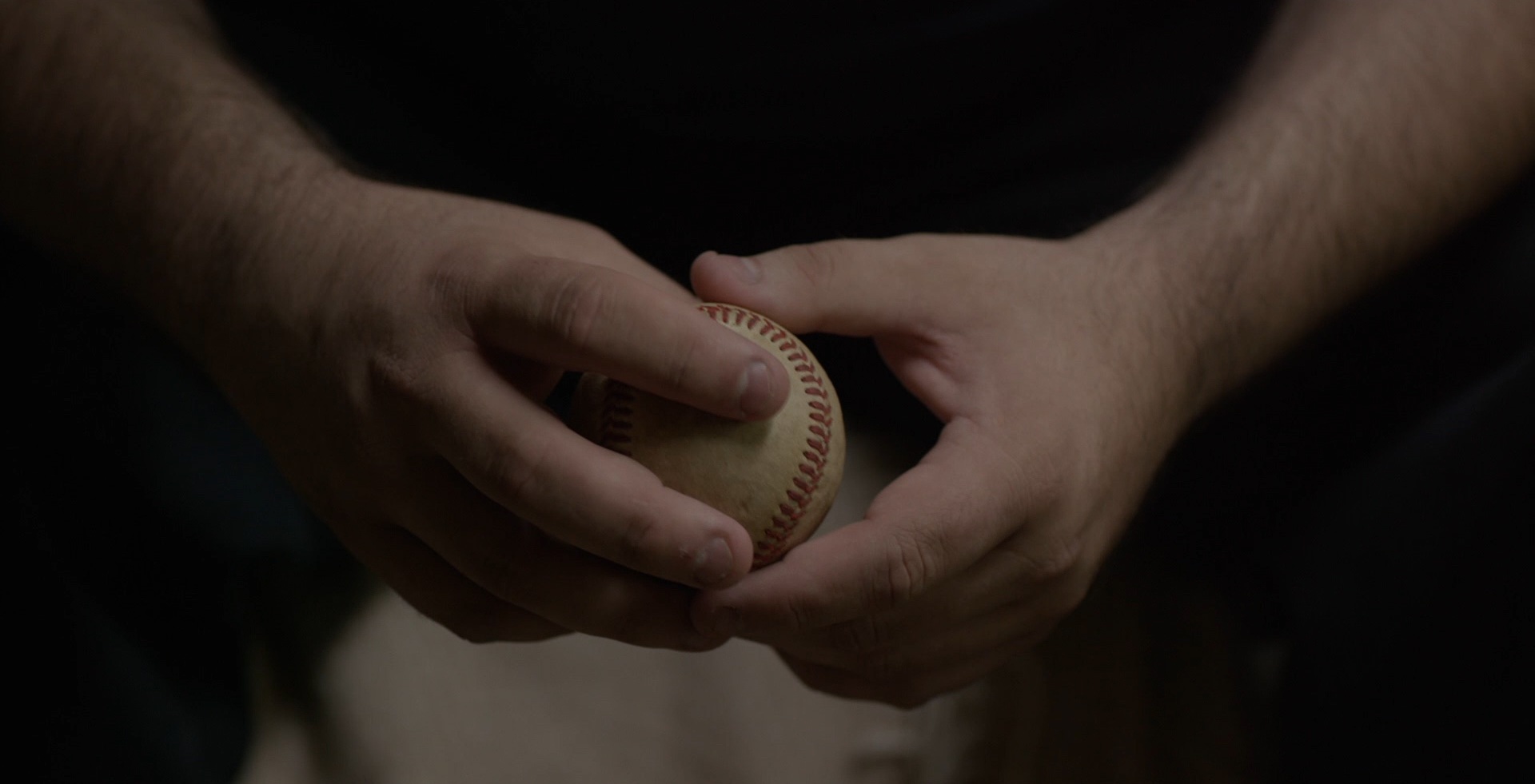 Ed Bergtold as "Coach Giabmi"
Avery Powers as "Vinny"
Dylan Pitanza as "Young Vinny"
Ryan DeLuca as "Adam"
Gavin Swartz as "Young Adam"