Story
Baseball. Family. Religion. Set against the enduring magic of the 1960's, Extra Innings is a coming-of-age story about a young man caught between pursuing his dream and staying devoted to his family and religion and how life goes on after tragedy strikes a wholesome Brooklyn family. Based on the true story of writer/director Albert Dabah.
Within a Syrian Jewish community in Brooklyn, our twelve-year old protagonist, DAVID SABAH, is obsessed with playing baseball — to his father's dismay. David is a misfit in his family. An overbearing father ELI, an absent minded mother ESTHER, an emotionally withdrawn older brother MORRIS, a free spirited and eccentric older sister VIVIAN, and a scholarly goody-two-shoes sister RITA round out the Sabah household. ELI and ESTHER have recently returned home from Israel with their son MORRIS. While there, Morris received psychiatric treatment and has shown no improvement. Rarely ever leaving his room, a constant loop of classical music roars from within Morris's sanctum, providing a soundtrack for the Sabah home. When tragedy strikes and the music stops, David's only escape from the looming darkness is on the baseball field. Not only does it open up a world for him outside of his community and religion, it offers a reprieve from the dramatics of life at home. He finds when his family won't support him, others will.
FIVE YEARS LATER we find David at seventeen; handsome, and at the top of his game. His former coach, GIAMBI has supported and pushed him throughout these formative years acting as a guide and mentor. David rebels against the rules of his family and community and finds love with NATALIE, an Italian girl outside of his faith and five years his senior. Natalie appreciates David's innocence and talent for baseball. He keeps his relationship private from his family with the exception of Vivian. An open book with her emotions, Vivian entrusts David with a secret or two as well.
When an opportunity presents itself for David to move out to California to play baseball and live with Vivian, he takes it. Now is his chance to escape the confines of his community and build the life he dreams of. Things are no less complicated for David as he deals with abandoning his friends, his community, and the weight of disapproval from his father. He quickly finds out that life in California is not what he expected, and when Vivian's manic ways reach a precipice, the darkness he presumes he had escaped is close behind. Will he find himself hopeless and give up on his dream, or will he learn that life goes on, even past the bottom of the ninth?
Independent films are often a labor of love, pieces of art which are fueled by the passion and determination of a dedicated group in an attempt to tell a deeply personal and original story. Extra Innings embodies this as it moves into the post-production phase, and this is where your help really counts!
July 5, 2018
We would like to give a big thank you to Mary Anisi and Cindy Green for their donations this week!
July 2, 2018
Victor Dabah generously donated $10,000 to us recently for the post-production of Extra Innings. Thanks Victor! You help means the world to us! It'll help us make the movie a home run! ⚾
June 29, 2018
We want to take a moment to thank Dale Smith and Dan Harris, two of our fabulous Indiegogo contributors! Thank you guys so much for your donations!
June 28, 2018
We want to thank Nancy Aronie, Cynthia Shaw, and David Simonoff for the donations that we received this week. Your contributions are definitely appreciated.
June 22, 2018
I am excited to announce that the Indiegogo crowdfunding campaign for Extra Innings is up and running! Please help spread the word about it! Here's the link: https://igg.me/at/extrainningsthemovie. Thanks! - Albert Dabah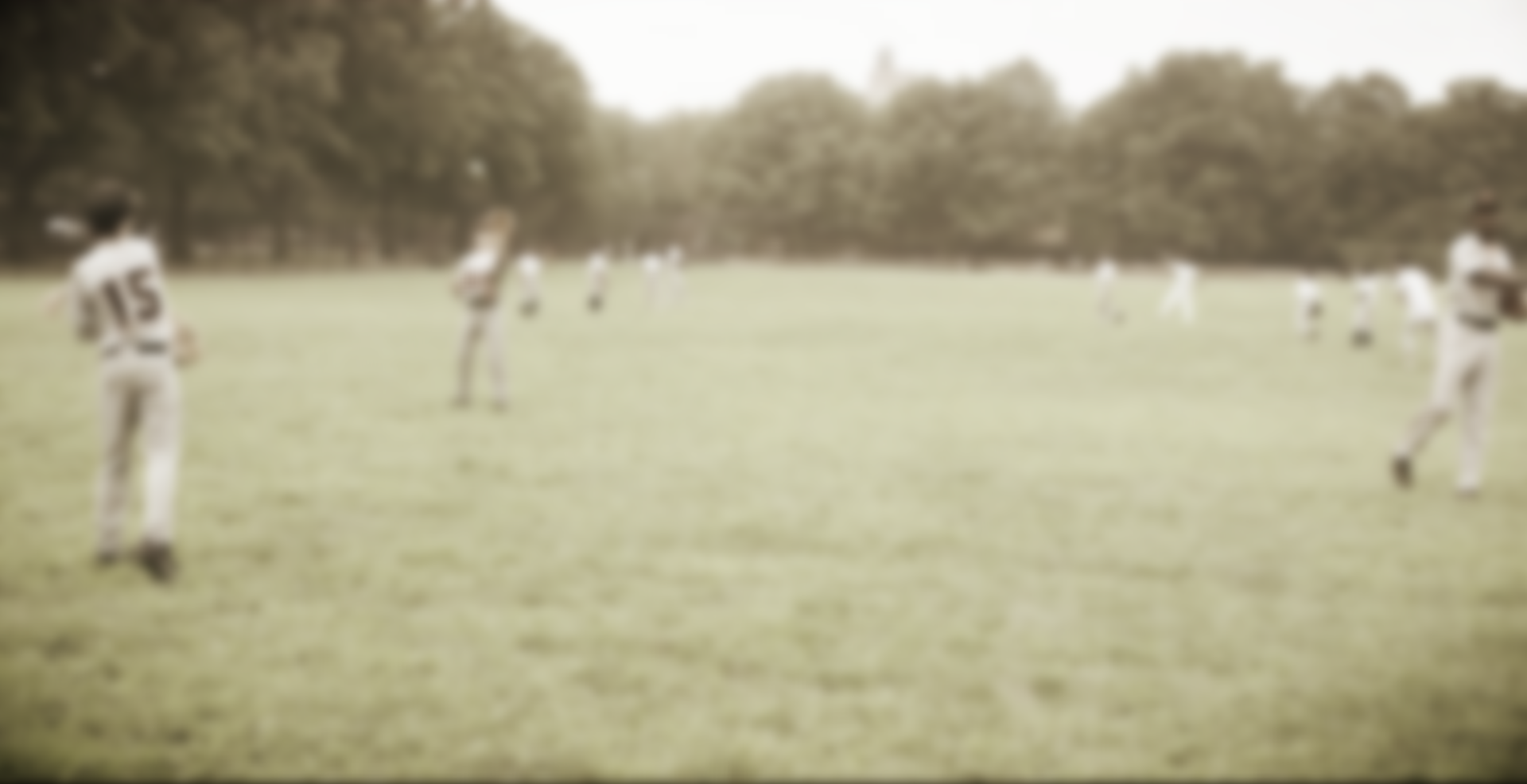 Cast and crew
Writer & Director
Albert Dabah has been in the video production business for 35 years, owning and operating Simba Productions in New York City. Albert oversees the company's production of documentaries, training videos, promos, music videos, and commercials, spearheading the creative meetings and brainstorming sessions integral to Simba's success. Albert's background is in psychology, theater, and film. In his early twenties, he worked as a psychotherapist with adults and teenagers, individually and in groups. His theater and film background, which include acting in off-Broadway theater productions, one-act-plays, and several film roles, lead him into the world of video production. He's had the opportunity to work with notable directors and actors, including Martin Scorsese, Ron Howard, Ridley Scott, Meryl Streep, John Travolta, Diane Keaton, and Tom Cruise. His years of experience in New York City video production have provided him a wealth of knowledge and industry know-how, which he uses to guide a team of talented and energetic writers, producers, cinematographers, sound technicians, and editors. He also appears in the film as David's father, Eli.
Brian Drillinger produced and stars in the feature films: The Bandit Hound, Hello Herman Hollywood Film Festival 2012, Monaco Film Festival 2013 winner "Award for Social Relevance" and How to Go Out on a Date in Queens for which he won "Best Supporting Actor" LA Indie Awards 2006. He produced the short film Dos Corazones winner "Audience Favorite" Malibu Film Festival. In LA he produced Four-Thought and The Rose Tattoo at the Hudson Theatre, Scene Bites at the Tiffany Theatre and the workshop production of How To Go Out On A Date In Queens directed by Larry Moss.
Brian graduated with honors from the SUNY Purchase Acting Conservatory program. He played Stanley on Broadway and in the film version of Neil Simon's Brighton Beach Memoirs and the National tour of Broadway Bound. The Substance Of Fire at the Old Globe in San Diego, the original production of the Pulitzer Prize winning play Wit at the South Coast Repertory, the Seattle Repertory and the Alley Theatre in Houston, also at SCR Death Of A Salesman and Boundary Waters, The Real Thing at T. Schreiber Studio and An Enemy of the People for the Bristol Riverside Theatre. Brian starred opposite Sally Kirkland, in the indie feature Starry Night, and Janeane Garafalo in I Shot A Man In Vegas.
Rabia Sultana is a British Archaeologist turned Filmmaker. Born and raised in London, she acted on stage throughout her teen years, at the renowned Stratford Theatre and Stratford Circus, before pursuing her BA in Archaeology at the University of Sheffield, UK. She realized how much she loved being behind the camera on a Roman Archaeological Excavation in Sanisera, Menorca, when she began filming the finds on the site and interviewing specialists. Pursuing filmmaking began as a way to merge her interest in media and storytelling.
Rabia believes that visual media is one of the most powerful tools we have to entertain, teach and use as a platform to explore social issues, and everyday extraordinary lives. She is interested in both narrative and documentary films.
Rabia is an award winning director/producer, with her directorial debut 'Rosetta's Blues' screening at the Cannes Court Metrage, LA Femme International Film Festival, UK Screen One Film Festival amongst others internationally. She currently directs for Brooklyn-based Production Company, Scordio Production while working heavily within Production as a Producer and Assistant Director on a range of acclaimed projects, varying from feature films and documentaries to short film and commercials.
Jolene Mendes is a producer from Trinidad and Tobago who moved to New York City in 2014 to study producing. Since then she has produced a variety of projects. Some of which were music videos for artists such as Grammy Award Winner Miri Ben-Ari, commercials for world renowned film school New York Film Academy, short films which picked up awards at a variety of acclaimed film festivals; and has recently gotten into the world of feature films. Jolene believes that film is one of the most powerful ways to make a difference and continues to produce films that have the potential to inspire.
Jolene works as a Line Producer at Mtown Films and is currently working on the horror feature film called 'The Groundskeeper', set to begin principle photography in November, 2017.
Juliet Lamond is a graduate of New York University's Film and TV school. She has been writing and producing short films for four years. She wrote and directed short film "Baby Cakes" which was previewed at the Lovecraft Film Festival and was an official selection at the Mediterranean Film Festival in 2016.
Luigi Benvisto was born in Varese, Italy. At the age of 25 he received a scholarship from Bernardo Bertolucci to study cinema in the United States. He was nominated for Best Cinematography at the Boston Film Festival in 2012 and the movie "Cloud Kumo" won the Student Academy Award in 2016. He worked on several movies nominated at the most prestigious festivals in the world such as Cannes, TriBeCa, Sundance and David of Donatello. Luigi is a member of the International Cinematographers Guild IATSE Local 600, the A.I.C. (Association of Italian Cinematographers) and IMAGO (European Federation of Cinematographers).
Main Cast
Alex Walton
Aidan Pierce Brennan
Simone Policano
Victoria Ric
Geraldine Singer
Albert Dabah
Mara Kassin
Natasha Shalom
Robert Ramos
Ed Bergtold
Avery Powers
Dylan Pitanza
Ryan DeLuca
Gavin Swartz
Erika Longo
Behind the Scenes
As of September 18, 2017, we finally completed principal photography; a major milestone for a film that's been twenty years in the making. While we begin post-production, we'd like to share some behind the scenes looks at the film and what exactly went on during the shoot.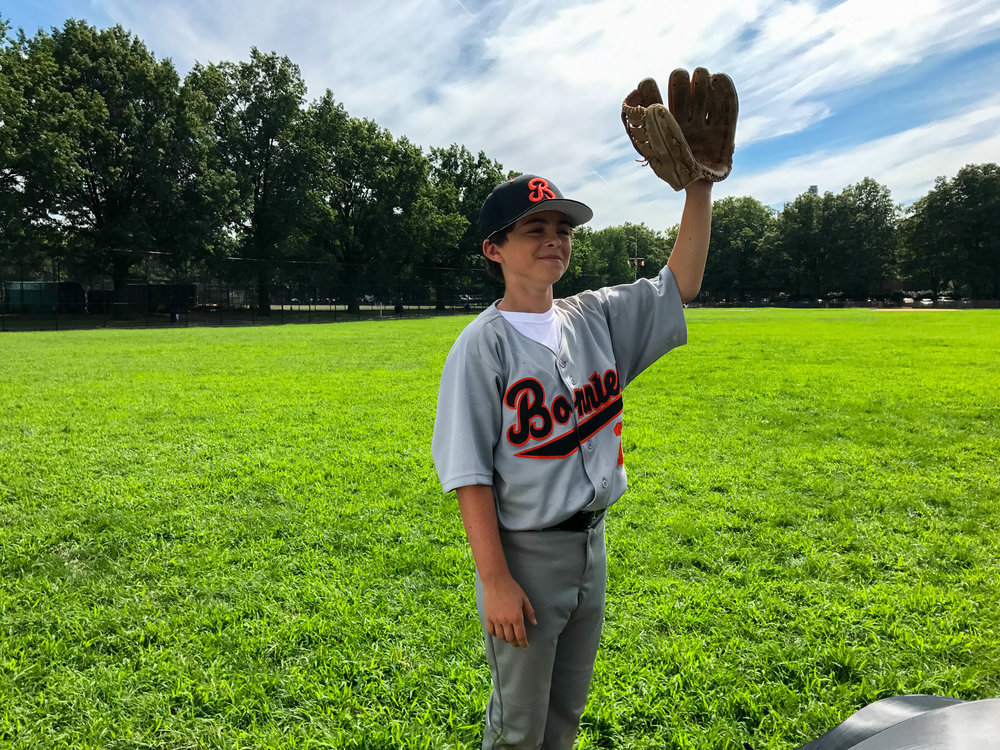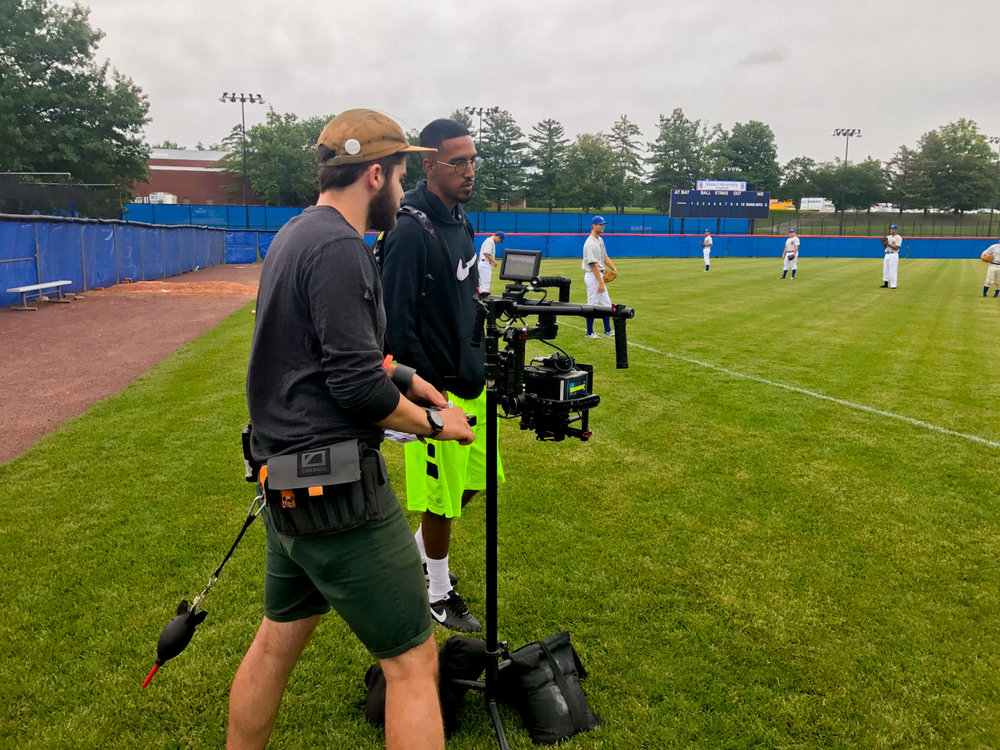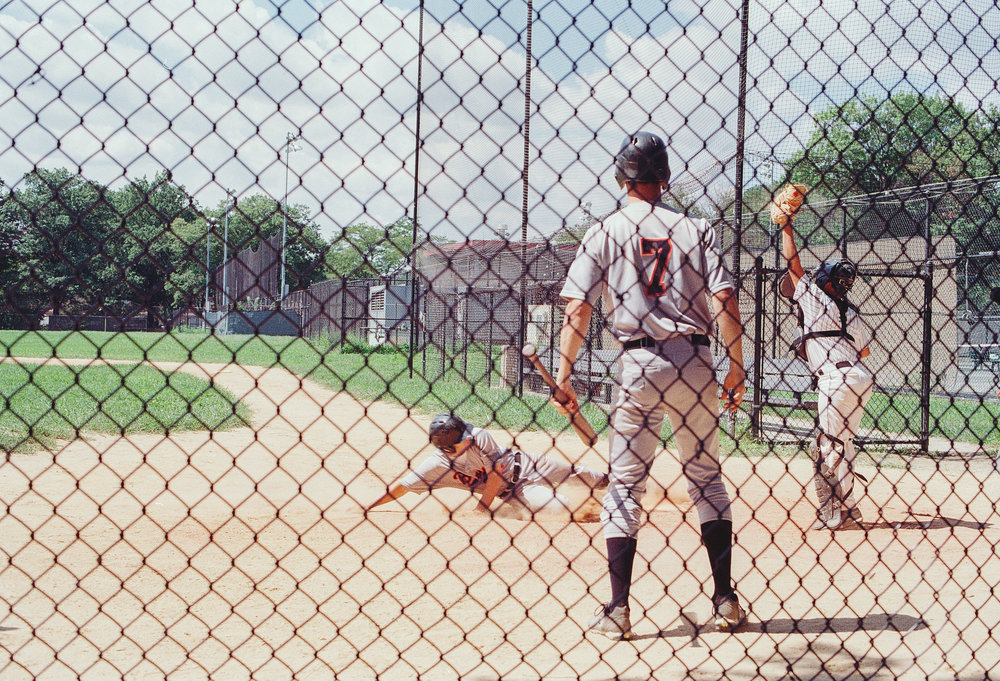 Donate
As Extra Innings moves quickly into post-production, this is where your help really counts!
How to CONTRIBUTE?
We have completed shooting Extra Innings, but our journey is far from over. To help spread this message of hope, we would appreciate any contribution to make the film as successful as possible. If you donate and want a loved one's name to be included in the film's closing credits' "In Memoriam..." sequence, please be sure to specify the name and correct spelling. If you have any questions, please contact us at 212-216-9155 or info@simbaproductions.net. There are two ways to donate to Extra Innings:

The GoFundMe crowdfunding campaign for Extra Innings is up and running!
https://www.gofundme.com/extrainningsfilm
You can also send a check directly to Ocean Parkway Productions located at:
115 W. 29th Street
Suite 605
New York, NY 10001
Help us get through post-production and make it to the finish line!
Join us and raise awareness, reduce the stigma of mental illness and help save lives!
Your contribution will be 100% tax-deductible!
Partnership with S.a.v.e.
Extra Innings is partnered with S.A.V.E. (Suicide Awareness Voice of Education), the leading suicide prevention organization dedicated to public awareness, education, and to helping survivors. S.A.V.E.'s message of hope and awareness resonates deeply with Extra Innings and we are very proud to have their support on our film. This partnership allows all for charitable donations to be tax-deductible and gives donors the chance to contribute to Extra Innings and S.A.V.E.'s initiatives.
Dr. Dan Reidenberg , Executive Director of S.A.V.E., is the Managing Director of the National Council for Suicide Prevention and the US representative to the International Association of Suicide Prevention. He serves on the Steering Committees for the National Suicide Prevention Lifeline and the Suicide Prevention Resource Center, as Chair of the American Psychotherapy Association, and is on the APA Editorial Board, and Your Life Counts Clinical Advisory Board in Canada. He has done extensive work on several inpatient psychiatry units and in private practice with adolescents and adults who have serious and persistent mental illnesses, are chemically dependent, and/or have diverse personality disorders. He has received numerous awards including being named one of the Ten Outstanding Young Minnesotans, the B. Warren Hart Award for service to humanity, Nonprofit Professional of the Year and was recognized at The White House as a "Champion of Change" by the Obama Administration.
Nashville Jewish Film Festival
Wednesday, October 30th.
Check back later in the year for more details!